"Guys! Let's go to Goa!" – This is one of the most common things we get to hear among youngsters these days, whenever they talk about going on a trip with their friends. No doubt, Goa is one of the most beautiful and attractive tourist must-visits of India and life over there is like paradise, so why would one want to travel anywhere else, right? The answer to that is to experience the vast diversity of cultures that each city of India has to offer.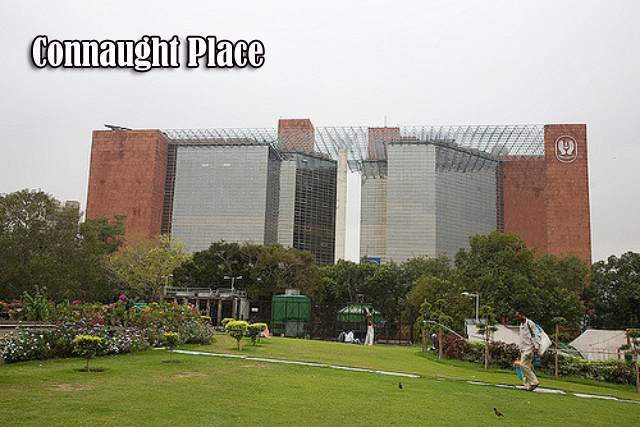 One such city is Delhi, a city that has lots to offer, from luxurious malls to hawker markets and street-side shops, filled with hidden gems. If you're looking for a getaway to experience the busy city-life or just to get away from the beaches and tourists, Delhi is perfect! All you have to do is fire up your mobile phone or laptop and search for Goa to Delhi Flights fare and just like that, you will be on your way to one of the biggest shopping hubs in India.
If you are on your way to Delhi, here are some of its best tourist spots and attractions that you can explore.
The Red Fort is Delhi's most famous monument and a quintessential tourist spot. Why not? It has the breathtaking view of the Red Fort which stands as a stout reminder of our nation's rich history and the rule of Mughal Emperors in India. The walls stretch for over two kilometers, providing ample space for taking lots of pictures and selfies. If you want to travel back to an ancient era, you can sit back and enjoy the private sound and light show of the Red Fort's history, complemented by a sumptuous dinner tour as well.
If you are a frivolous adventurer and are willing to strip away the luxuries of comfort and ease, Chandni Chowk is a place you must visit. Serving as the primary street of Old Delhi, Chandni Chowk is a stunning contrast to the wide, disciplined streets of New Delhi. Cycle rickshaws, cars, animals, pedestrians, scooters, hand-pulled carts, everyone competes for space. It is crumbling, chaotic, and congested, but is nonetheless, entirely captivating too. There, you will find the narrow lanes to be filled with inexpensive jewellery, electronics, fabrics, and what not. Chandni Chowk houses some of Delhi's world-famous street food, as well as the highly-renowned Karim Hotel.
If you're looking to explore Delhi's busy city life, it can be quite tricky. Therefore, listed below are some of Delhi's key neighbourhoods for you to enjoy: –
Connaught Place – A colonial-era colonnade, filled with bars and eateries, wrapped with a chaotic-feeling central hub.
Karol Bagh – A very busy and probably the best shopping district for glittery wedding outfits and tech goodies.
Nizamuddin – A Muslim quarter that also houses attractions like Humayun's Tomb, Nizamuddin train station, and Hazrat Nizam-ud-din Dargah.
Defense Colony – In contrast to its name, this neighbourhood houses amazing eateries and cool bars.
New Delhi – A
…
Read More