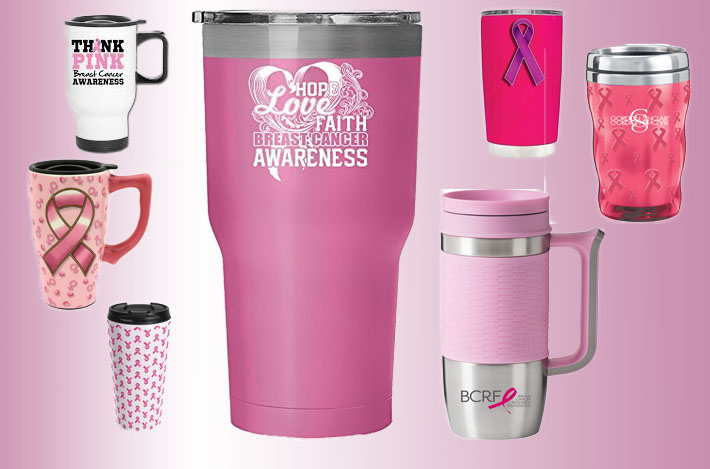 Breast Cancer Awareness – Is It Working? Are There Any Real Point to Breast Cancer Awareness?
Breast cancer awareness programs are everywhere! One of them is pink travel coffee cup for breast cancer awareness.
Whilst governments and professional institutions run the 'official' programs, in any one country, there may also be many 'non-official' initiatives that are run by private individuals and groups. In fact, it seems that really anybody who wants to get involved can do so – whether they are qualified or not.
So what are the aims and objectives of these cancer awareness programs? What is it that these programs are actually trying to make us more aware of? Is it about the disease and its treatment? Is it to make sure that women know that they should present to the doctor immediately they find any problem in their breast or are they simply trying to increase the number of women attending the screening with Mammography – regardless of whether or not the motive for this might be purely financial?
Well, in reality, the only time a woman really wants to learn about breast cancer is when they, or someone close to them, actually develop it. But at that moment in time, they don't need awareness – they just need solutions.
When a woman or man gets the disease they only need 3 things:
Really good information about breast cancer and its treatment.
A place to get their treatment.
A supporting network of people around them to share their cancer journey.
One Middle Eastern country increased its attendance for breast screening from less than 20% to over 60% recently. How did they do this? It was quite simple actually; they told women that they would not have their national health card/entitlement renewed until they had their annual mammogram. …
Pink Travel Coffee Cups For Breast Cancer Awareness

Read More