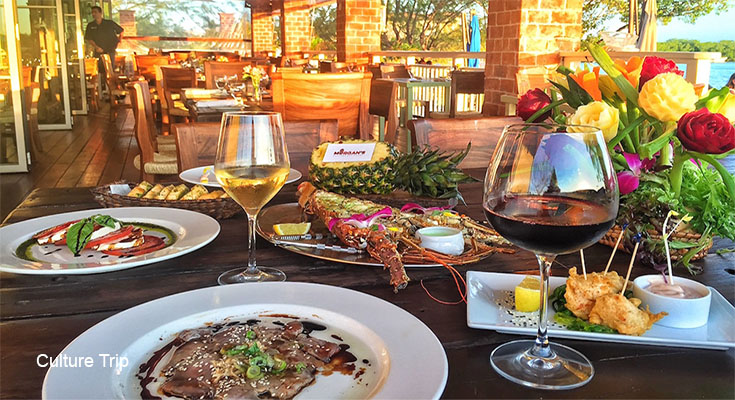 If you're planning a trip to Caribbean, there are the best restaurants in Grand Cayman to dine. There's the Grand Old House, a charming waterfront restaurant with fresh seafood on the menu. This historic building dates back to 1908. Guests enjoy an expansive outdoor deck and a full wine bar.
Blue by Eric Ripert
If you want to experience some of the best food on the island, visit the Blue by Eric Ripert restaurant at the Ritz-Carlton Grand Cayman. This French chef's fine dining restaurant is the only AAA Five Diamond Award restaurant in the Caribbean. His food is renowned for its attention to detail, and he has a diverse wine list that includes over 700 varieties of wine.
The world-renowned chef who has worked at Le Bernardin in New York has opened a second location in Grand Cayman. This AAA Five Diamond restaurant features dishes that are creative and beautifully presented. Guests can choose from a tasting menu or a la carte options. The restaurant also offers 700 varieties of fine wines and has two private dining rooms.
Brasserie Brasserie
The Brasserie specializes in fresh, locally grown ingredients. Its menu is constantly changing and focuses on local fare. From locally caught fish to fresh organic eggs, the menu offers something for everyone. Chef Dean James Max's focus on simple, yet flavorful cooking translates to the dishes he serves. His menu features dishes such as charcuterie boards, Cayman coconut, and garden cilantro.
The menu is constantly changing, with everything from traditional tapas to inventive creations. The restaurant is an intimate dining space where you can enjoy the island's unique culinary scene. The atmosphere encourages socializing, and the communal tables make it easy to interact with other diners. If you'd like to try something special, consider booking a table for the …
The Best Restaurants in Grand Cayman

Read More