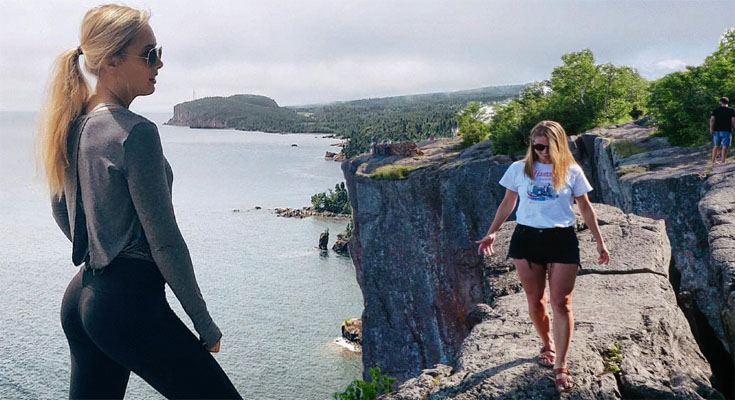 The Twin Cities refers to the metropolitan area surrounding both Minneapolis and St. Paul. Anyone who says "the Schwinn Twitties" is just trying to be cute.
The state income tax rate ranges from 5.35% to 7.85%. There is no local income tax. The state sales tax rate is 6.5%, and the local sales tax rate is 0.5%.
According to city-data.com, the five largest employers in the Twin Cities area are the State of Minnesota, the US Government, Target, the University of Minnesota, and the Mayo Clinic.
The weather will come up in conversation. Locals say that there are two seasons in Minneapolis: Winter and Road Construction.
TRADITIONS
The skyways are something to see and to walk through. Connecting 50 square blocks throughout the city, these enclosed walkways enable residents to live, work, shop, and eat – all without going outside. This comes in handy in below-zero weather.
If you hear someone talking about a "hot dish", they're usually talking about a casserole. Lutefisk is a Scandinavian dish that calls for dried cod to be soaked in a solution of water and lye over several days and baked or pan-cooked in butter, salt, and pepper. The Juicy Lucy is a variation of the cheeseburger, in which the cheese is cooked inside the meat rather than on top of it.
The Minnesota Cup refers to a business plan competition that attracts hundreds of innovative entrepreneurs and students every year. They submit their best ideas in hopes of winning the $25,000 cash prize and the opportunity to be introduced to those who could help their idea become a reality.
SPORTS
NFL Football: Minnesota Vikings (at the Metrodome in Minneapolis)
NBA Basketball: Minnesota Timberwolves (at the Target Center in Minneapolis)
MLB Baseball: Minnesota Twins (at the Metrodome in Minneapolis)
NHL Hockey: Minnesota Wild (at
…
Minneapolis Quirky Details & 1st Time Traveler Info

Read More