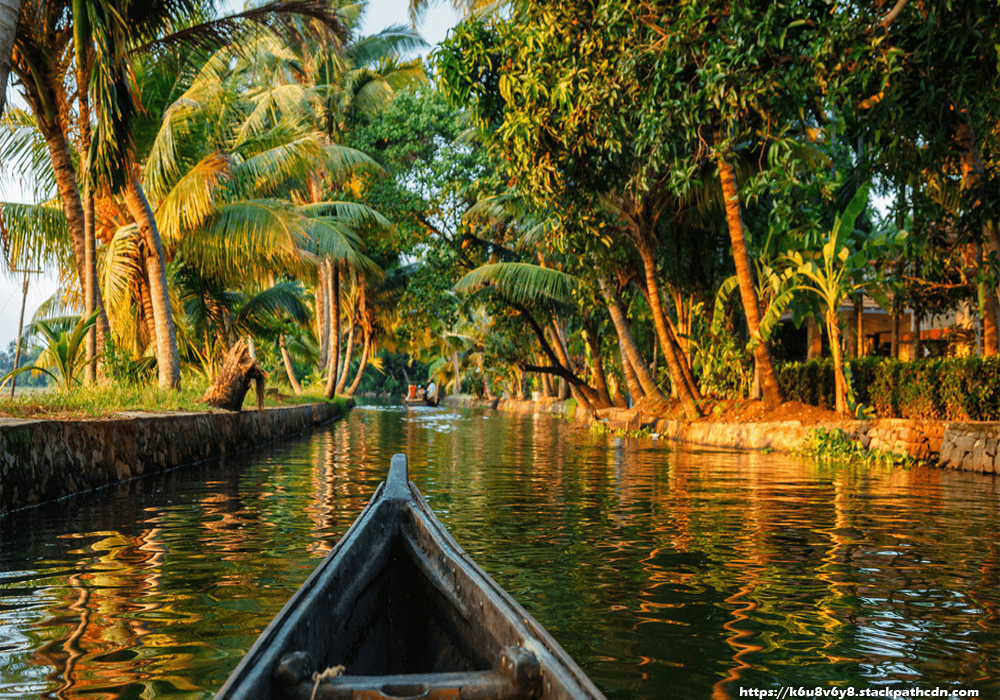 Kollam is one of the most beautiful destinations of the south Indian state of Kerala. Soaked in sheer natural beauty and offering enchanting attractions, Kollam is a major attraction of Kerala Tour. There are several fascinating attractions which you can enjoy on Kollam tour. It is also an important trade and commercial center of the state. It not only capture's the hearts of tourists with its beautiful beaches but also leave them enchanted with its mesmerizing backwaters. It is a famed backwater destination of Kerala. It is a perfect place for holidays. This destination is popularly known as the land of cashews.
Some of the famous attractions of Kollam are:
Kollam beaches
The beaches of Kollam offer romantic ambiance, peaceful surroundings, swaying palm trees dancing on the tune of cool breeze and picturesque views. Here on the beaches you can enjoy swimming as they are safe for it. Other adventurous and pleasurable activities you can indulge in are fishing, boat cruising, surfing and volleyball, football etc.
Do visit the popular Thirumullavaram beach of Kollam where you can relax to the hilt. Another famous spot of this city is the Thangasseri beach which is laced with glorious history. There are Portuguese and Dutch forts and some 18th century Churches on this beach which add more charm to it.
Kollam Backwaters
Enjoy a pleasurable backwater cruise on the backwaters and you are bound to get rejuvenated to the hilt. To add more adventure to your Kollam tour you can opt for a boat cruise from Kollam to Alleppy. It takes around eight hours.
Adventure Park
It is a beautiful park which is a perfect place for children and adults as well.
Ariankavu Pilgrimage
Located near Kollam, it is a popular pilgrimage center where people come from far and wide. The temple here …
Visit Kollam in Kerala for Rejuvenating Holidays

Read More