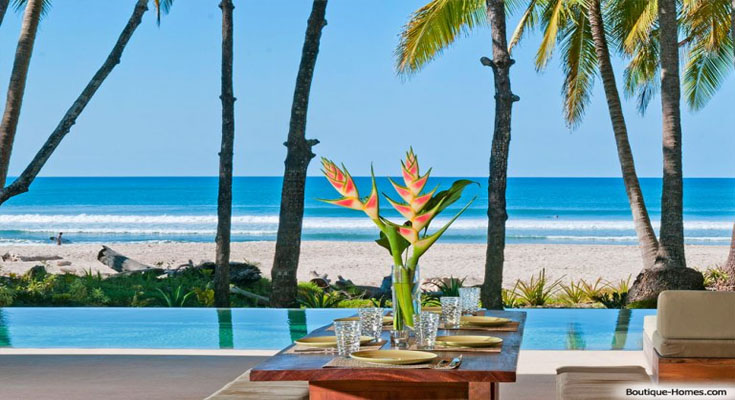 Driving the demand for Costa Rica Rentals is the $2.2 billion tourism industry of Costa Rica, which is one of the hottest travel destinations in the American Continent. It is, in fact, the most visited country in Central America. More than 2 million foreign visitors gravitated towards this beautiful country, in 2008 alone, to have a sip of misty air and pristine weather from the divine goblet of nature.
On average, tourists spend around $1,077 per trip, which further created the ground for high-quality rental villas on the beaches and inside the cities. In 2008, 38.6% of total visitors to the city were from America, and if we add visitors from Canada, which was 5.2%, then total visitors from American neighborhood jumps to 43.8%, and data suggests that many of them came here to spend a prolonged vacation, to cater to which an entire industry of Costa Rica vacation home rentals had sprouted.
The vacation rentals in the country include both modest rental accommodations in the lap of nature to luxurious villas by the seaside. Costa Rica beach rentals have all amenities of the world including excellent restaurants and nerve-soothing spas. The country also has a good number of eco-lodges, rainforest hideaways, sea-facing bungalows, log cabin midst the green forests, and luxurious accommodation on the mountainside, but obviously, where one stays and in what kind of accommodation depends upon where one goes, and how much dough one has to spare for the vacation.
Taking the discussion forward, on the topic, the article is going to suggest about 3 beautiful beaches, where a person can take his family for a vacation, however long or short.
Bahia Salinas
This beach is located near the border of Nicaragua on the northwestern corner of Guanacaste Province of Costa Rica. This is a perfect place …
Costa Rica Rentals – 2 Beautiful Beaches for Family Holiday

Read More